Mushrooms
Datos EXIF

| | |
| --- | --- |
| Fecha de captura: | 2013:12:22 12:34:44 |
| Cámara: | NIKON D5100 |
| Longitud focal: | 55 mm |
| Modo de medición: | Media ponderada al centro |
| Programa: | Prioridad de apertura |
| Tiempo de exposición: | 1/160 seg |
| Apertura: | f 4.2 |
| ISO: | 100 |
| Balance de blancos: | Automático |
| Con flash: | No |
You often see how many of us have the same hobby.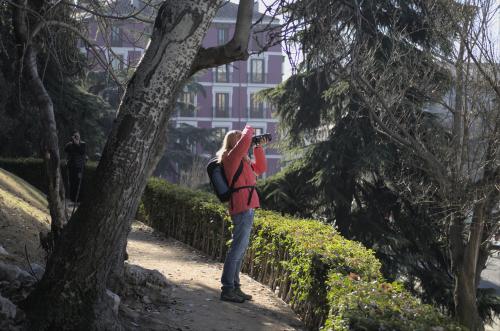 As in this case. Pure chance. I was looking for a place from which to have a different perspective of the Almudena. Difficult thing, if not impossible, since we all try.
So I did what we see, recursive and fun.
portfoliophotographyinstagramyoupicMadridcolormanphotographerrawwoman
José M. Carnero
Sunday 22 de December de 2013 (12:34)
PermURL: ../?entrada&ent=mushrooms