Bear-tree
Datos EXIF

| | |
| --- | --- |
| Fecha de captura: | 2020:12:03 18:27:06 |
| Cámara: | NIKON Z 6 |
| Longitud focal: | 200 mm |
| Modo de medición: | Múltiple segmento |
| Programa: | Manual |
| Tiempo de exposición: | 1/80 seg |
| Apertura: | f 5.6 |
| ISO: | 100 |
| Balance de blancos: | Automático |
| Con flash: | No |
The bear and the strawberry tree of Sol.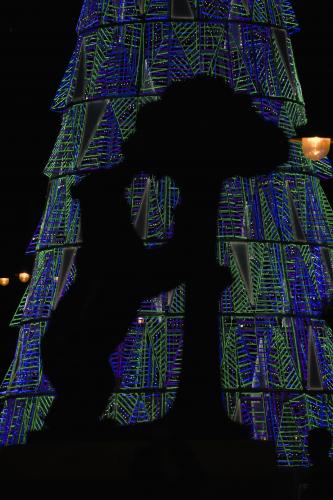 One of the most photographed motifs in the city. I don't remember taking one of him, until now.
I tried a pair: one with the Christmas "tree" out of focus and this one. I'm still not sure which of the two makes more sense. But for some reason you had to decide...
portfoliofotografíainstagramMadridbearchristmasstatuetree
José M. Carnero
Thursday 3 de December de 2020 (18:27)
PermURL: ../?entrada&ent=Bear-tree