Hand
Datos EXIF

| | |
| --- | --- |
| Fecha de captura: | 2014:08:17 20:55:42 |
| Cámara: | NIKON D5100 |
| Longitud focal: | 55 mm |
| Modo de medición: | Media ponderada al centro |
| Programa: | Manual |
| Tiempo de exposición: | 1/125 seg |
| Apertura: | f 4 |
| ISO: | 100 |
| Balance de blancos: | Automático |
| Con flash: | No |
Walking through Ourense we find a sculpture, which you see.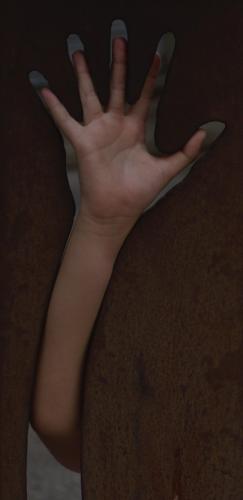 In the original photo is Eva in full, crouching, the sculpture and what is seen, her hand in the hollow of the sculpture.
Initially it was a fun time with Eva. Seeing it later I thought the clipping might be interesting.
portfoliophotographyinstagramyoupicOurenseEvahandcolorstreet art
José M. Carnero
Sunday 17 de August de 2014 (20:55)
PermURL: ../?entrada&ent=hand